Meet The Management
We Are A Bunch Of Hard Working Team
Mr.Lakshminarayanan Subramanian
Chairman, Shriram Automall India Limited (SAMIL)
Mr. Lakshmi Narayanan has been a Non-Executive and Independent Director of Shriram Transport Finance Company Limited (STFC), since September 2009. He has also been a member of the Indian Administrative Service (IAS-retired) and held several senior positions in the Ministry of Home Affairs, Ministry of Communications and IT, Ministry of Information and Broadcasting of the Government of India and in the Department of Tourism, Culture and Public Relations, Department of Mines, Mineral Resources, Revenue and Relief and Rehabilitation of the Government of Madhya Pradesh. He holds Master Degree in Science in Chemistry and Post Graduate Diploma from University of Manchester (U.K.) in Advanced Social & Economic Studies.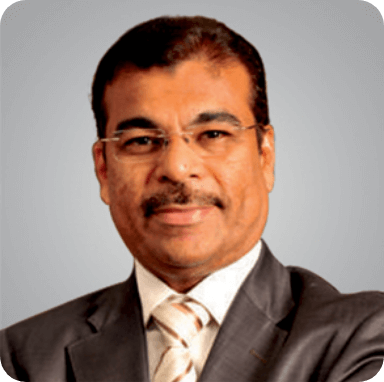 Mr. Umesh Govind Revankar
Managing Director of Shriram Transport Finance Company Limited (STFC)
Mr. Umesh Govind Revankar holds a bachelor's degree in business management from Mangalore University and a master of business administration (MBA) in finance. He attended the Advanced Management Program at Harvard Business School. Mr. Revankar started his career with the Shriram group as an executive trainee in 1987. He has been associated with the Shriram group for the last 28 years and has extensive experience in the financial services industry. During his stint with the Shriram Group, he has shouldered various responsibilities and worked in several key roles of business operations.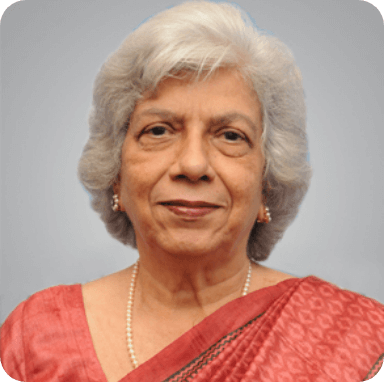 Mrs. Kishori Udesh
Director, Shriram Automall India Limited (SAMIL).
Mrs. Kishori Udeshi has an M.A. Degree in Economics from Bombay University. She moved on to a professional career in central banking and became the first woman to be appointed as Deputy Governor of the Reserve Bank of India (RBI). She was the first Executive Director of RBI to be nominated on the Board of State Bank of India. As Deputy Governor, one of her portfolios was the regulation and supervision of the banking and non-banking sector. She represented RBI on the Core Principles Liaison Group and the Core Principles Working Group on Capital, of the Basle Committee on Banking Supervision, set up by the Bank for International Settlements, Switzerland. As Deputy Governor, she was on the Board of SEBI, NABARD, Exim Bank and was the Chairman of Bharatiya Reserve Bank Note Mudran (Pvt.) Ltd., Bangalore as also Chairman of the Deposit Insurance and Credit Guarantee Corporation. In 2006, the bank appointed her as Chairman of The Banking Codes and Standards Board of India. She demitted this office in December 2011. She is the nominee of the Government of Maharashtra on the Board of the Indian Red Cross Society, Mumbai. She has been appointed by the Government of India as a Member of the Financial Sector Legislative Reforms Commission chaired by Justice ShriKrishna. She is an independent director on the Board of Directors of other companies including Shriram Transport Finance Company Ltd.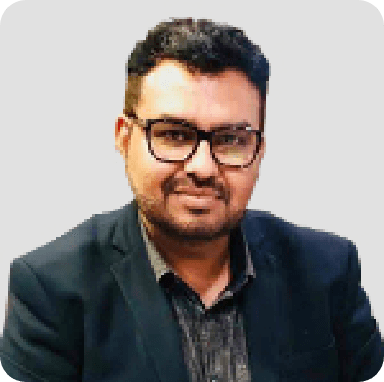 Mr. Sameer Malhotra
Chief Executive Officer, Shriram Automall India Limited (SAMIL)
Mr. Sameer Malhotra is the Chief Executive Officer (CEO) at Shriram Automall India Limited (SAMIL). With over 3 decades of experience, he built a strong foundation for the company in 2011. His leadership has driven Shriram Automall India Limited as the most trusted brand for the exchange of pre-owned automotive, equipment, gold and property. To date, Sameer is the first and the only name in the Indian Automobiles Industry to have introduced the concept of physical bidding of used vehicles and equipment, establishing 86+ Automalls across the country. The Automalls empower buyers and sellers to interact, inspect, valuate, bid and close transactions in a timely, transparent and cost effective manner. His earnest vision for the company enabled the collaboration of Shriram Automall India Limited with CarTrade Tech Ltd. in 2018, making it India's leading solutions provider. The Group consists of SAMIL as the largest physical bidding platform, CarTradeExchange as the largest online bidding platform and Adroit Auto as a proactive service provider for valuation and inspection. Achievements and Recognitions: A savvy innovator and growth catalyst, he introduced the benefits of used vehicles shopping experience through physical and online mediums like desktop bidding, online bidding and mobile applications. His skill sets brought many laurels to Shriram Automall India Limited. The brand has been consecutively featured in the Limca Book of Records for the years 2014-15 and 2016-17. SAMIL has also won awards like 'India's Most Trusted Brand', 'Fastest Growing Brand', 'Best Online Market Place', 'Excellence in Customer Experience', 'Fleet Enabler of the Year' and ''Best Disruptive Innovation of the Year'', etc. Education: Sameer pursued his graduation from University of Delhi and later joined the Institute of Cost and Work Accounts of India (ICWA). He further completed his post-graduation in Financial Management from Sardar Patel College of Communication and Management. Past Experience: Before establishing Shriram Automall India Limited, Sameer worked for over 5 years as the Country Manager and Director, Asia Subcontinent, for Ritchie Bros. Auctioneers (RBA). He also has a decade long experience in heading several divisions of SREI Infrastructure Finance Limited (SREI), India's largest finance and rental group focused on infrastructure equipment as Sr. Vice President. Sameer's strong acumen in strategic analysis and focused management has contributed immensely to the business expansion of Shriram Automall India Limited, Ritchie Bros. Auctioneers and SREI Infrastructure Finance Limited. He has traveled extensively to the USA, Canada, UK, UAE, Germany, Singapore, South Africa and many other countries to understand the market dynamics of the vehicle/equipment auction industry. As the CEO of Shriram Automall India Limited, he brings relentless transparency and value-added services in the pre-owned vehicles and equipment segment in India.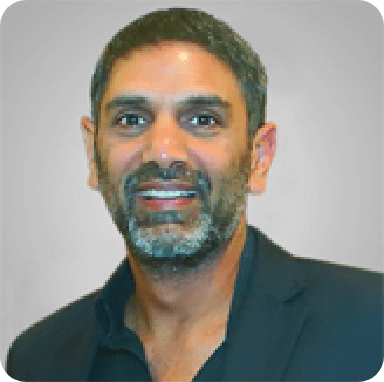 Mr. Vinay Sanghi
Director, Shriram Automall India Limited (SAMIL)
Mr. Vinay Sanghi is the Founder of Cartrade.com and Carwale.com, India's leading online automobile business and Director of Shriram Automall India Limited (SAMIL), the largest used automotive solution provider. He has been the driving force behind CarTrade.com since its inception in 2009. Coming from a family background of renowned automobile dealers gives him a well-rounded perspective of the market. Before starting CarTrade.com, he was associated with the Mahindra First Choice Wheels Ltd. His tenure in the company lasted for 8 years and as CEO he was influential in taking the company from a start-up to becoming India's largest online used - automotive market place. Mr. Vinay is a well-read professional backed by a Bachelor's Degree in Commerce from Sydenham College. After completing his studies, he started running the whole show. This was the time when new cars were more of fancy to people and the used car market either was at a minimum and / or was unorganized. As a person, he is someone who truly believes in bringing about a difference at large, and he accurately achieves that by using his power of unique ideas and entrepreneurship. CarTrade accounts for more than 4,000 dealers who are spread across 80 cities around India and also has 20 franchise stores across India. Beyond that, the portal also has more than 165,000 used car listings which include certified used cars as well. In 2018, he stepped into an association with Shriram Automall India Limited, to be the No.1 used automotive provider in the country for both Online and Physical Bidding platforms. Together they have formed the Largest Group in the Automotive Industry, as a One-Stop Solution for every used vehicle and equipment demand.